Universal Serial Bus (USB) is a well-known standard that sets the specifications for cables and connectors. It also defines protocols for connection, communication and power supply between computers and peripherals.
USB has travelled a long road to where it is today, but let's first take a look at when and why.
The History of USB
In 1994, a group of companies started collaborating to come up with a standard that will simplify the connection of external devices and replace the abundance of connectors at the back of the PCs. Another goal they wanted to achieve was to simplify software configuration and increase data rates as well. Those companies were: Compaq, DEC, IBM, Intel, Microsoft, NEC, and Nortel. The first integrated circuits supporting USB were produced by Intel in 1995. Ajay Bhatt and his team were the ones working on the standard at that time.
USB 1.0 and 1.1
USB 1.0 was released in 1996. It specified signaling rates of 1.5 Mbit/s in Low Bandwidth or Low Speed, and 12 Mbit/s in Full Speed mode. Not many devices were released up to August 1998, when USB 1.1 was released. It was the earliest widespread version, which led Microsoft to release what they called a "legacy-free PC". There were two plug formats available at that time: Type A and Type B, the latter being created mostly to avoid connecting one output port to another output port and blowing out the circuit.
USB 2.0
It took only a couple years for USB 2.0 to be released in April 2000, upgrading the maximum signaling rate to 480 Mbit/s (maximum theoretical throughput of 53 MByte/s). USB 2.0 also added the Mini-A and Mini-B connector, as well as Micro-USB Cables and Connectors Specification 1.01.
USB On-The-Go supplement was developed, allowing one two USB devices to communicate with each other (for example, a tablet or a smartphone could be a host for the keyboard connected to it). A maximum charging current was also raised to 5 A, allowing for even faster charging.
USB 3.0
Fast forward long 8 years, and USB 3.0 was finally released in 2008. It introduced a SuperSpeed transfer mode with backwards compatible plugs and cables. SuperSpeed ports are distinguished with a logo and blue inserts in receptacles. While it reaches a maximum theoretical speed of 5 Gbit/s, the realistic transfer speed floats in the area of 3.2 Gbit/s due to flow control, packet framing and protocol overhead.
USB 3.1
USB 3.1 was released in July 2013 in two variants. The first one preserved the USB 3.0's SuperSpeed transfer mode, while the latter introduced SuperSpeed+ doubling the transfer rate to 10 Gbit/s. The standards are labeled USB 3.1 Gen 1 and USB 3.1 Gen 2 respectively. The encoding scheme also differs between Gen 1 and Gen 2: prior standard used 8b/10b encoding, while the new one uses 128b/132b, which means significantly less overhead (20% vs 3%) and faster transfer speeds.
USB 3.2
A few years later, in September 2017, USB 3.2 was released. It preserved the existing SuperSpeed and SuperSpeed+ data modes, but also introduced two new SuperSpeed+ modes over USB Type-C with data rates of 10 and 20 Gbit/s. That means that USB 3.2 reached the maximum transfer speed of about 1.21 GB/s and 2.42 GB/s respectively.
USB 4.0
It didn't take long for the next version to come out in August 2019. USB 4.0 is based on Thunderbolt 3 protocol specification, supports a 40 Gbit/s throughput, and is still backwards compatible with USB 3.2 and USB 2.0. Since the standard is based on Thunderbolt 3, it requires a USB-C (Type-C) connector, and up to 100 W of power delivery is made possible.
USB Comparison Table
| Standard | Data Transfer Rate | Transfer Speed | Encoding Scheme |
| --- | --- | --- | --- |
| USB 1.0 | 1.5 Mbit/s | | |
| USB 1.1 | 12 Mbit/s | | |
| USB 2.0 | 480 Mbit/s | 53 MB/s | |
| USB 3.0 | 5 Gbit/s | 500 MB/s | 8b/10b |
| USB 3.1 Gen 1 | 5 Gbit/s | 500 MB/s | 8b/10b |
| USB 3.1 Gen 2 | 10 Gbit/s | 1.2 GB/s | 128b/132b |
| USB 3.2 Gen 1 | 5 Gbit/s | 500 MB/s | 8b/10b |
| USB 3.2 Gen 1×2 | 10 Gbit/s | 1 GB/s | 8b/10b |
| USB 3.2 Gen 2 | 10 Gbit/s | 1.2 GB/s | 128b/132b |
| USB 3.2 Gen 2×2 | 20 Gbit/s | 2.4 GB/s | 128b/132b |
| USB4 Gen 2×1 | 10 Gbit/s | 1.2 GB/s | 64b/66b |
| USB4 Gen 2×2 | 20 Gbit/s | 2.4 GB/s | 64b/66b |
| USB4 Gen 3×1 | 20 Gbit/s | 2.4 GB/s | 128b/132b |
| USB4 Gen 3×2 | 40 Gbit/s | 4.8 GB/s | 128b/132b |
How do I know which USB version my Windows laptop has?
There are a few ways to know your laptop specifications. One way is to use the Device Manager and look for USB eXtensible Host Controller, or for USB Root Hub – this will give you an idea about which version you have. To open Device Manager, click the Windows start button and just type "Device Manager". The first occurrence should be app you need. Also, note that you might have several USB Controllers, as your laptop might also have different USB ports.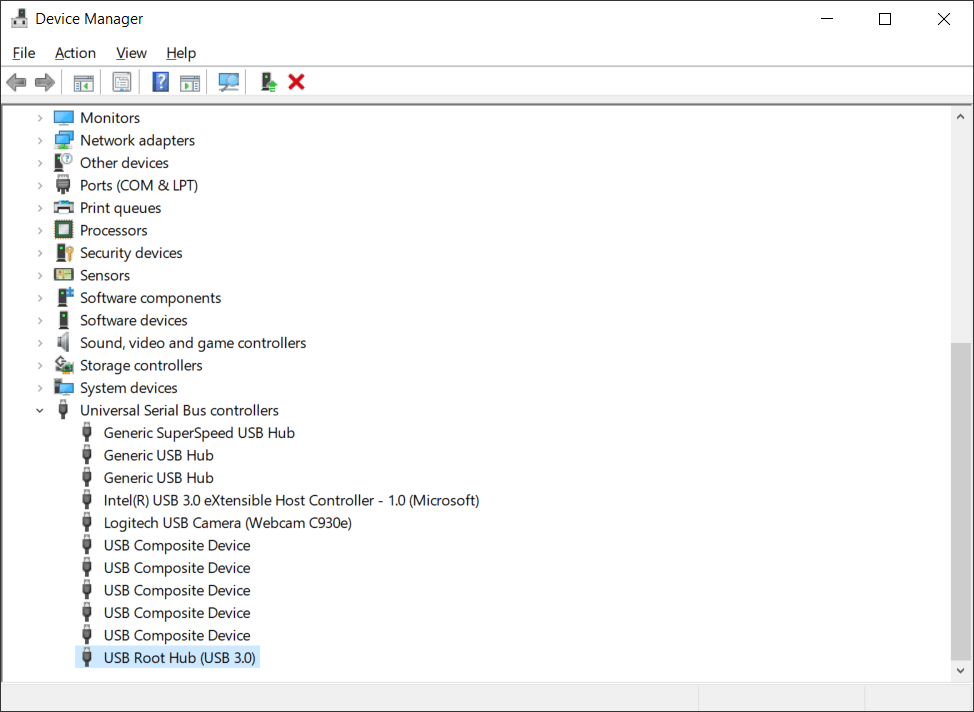 The second option is to navigate to the specific manufacturer page on Daily Laptop, and find your laptop model. It will give you an extensive list of specs that you can refer to at any time.
Like it? Share it!
Read More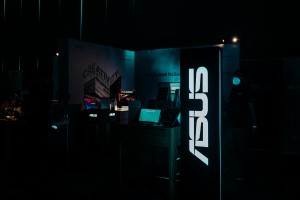 ASUS offers a huge variety of products, laptops being only one of the directions. Let's analyze what are differences between each model family and how to pick a perfect fit.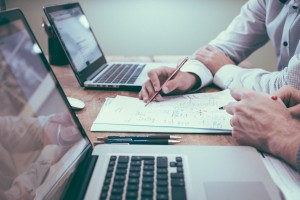 The existence of smartphones in this era is ubiquitous. But when it comes to demanding works such as altering photographs, maintaining records, or keeping in touch with associates and family members, Audio-video editing, and also the technical tasks in various industries including cinema and animation, laptops play a major role.