ASUS offers a huge variety of products, laptops being only one of the directions. Let's analyze what are differences between each model family and how to pick a perfect fit.
Vivobook
Vivobook is a series of low to high range laptops for all kinds of use, with a shift towards innovative and colorful design. They are presented with sub-series: Vivobook Pro with NVIDIA GeForce GTX graphic cards; Vivobook Flip with touchscreen, pen support and a big screen open angle; and Vivobook S - for slim and lightweight options.
Chromebook
ASUS also develops a range of Chromebooks, starting from the simplest such as Chromebook Spin 311 with Intel Celeron N4020, ending with more powerful and versatile Chromebook Flip C436 with up to Intel Core i7-10510U, 16 GB of LPDDR3 RAM, and a bigger SSD up to 512 GB. All of those, of course, come with Chrome OS and an optional touchscreen.
Expertbook
Expertbooks present the higher-end productivity laptops. They usually have good battery life, and high quality screens and keyboard. The choices differ from each other much, for example P2451FA comes with 10th generation Intel Core i3, i5 or i7, supports two SSD drives and up to 64 GB of DDR4 memory. The battery life of the aforementioned laptop can hold up to 13 hours even with those specs. Looking at B9450FA model, it boasts up to 24 hours of battery life with a 66 WHr battery, but comes with soldered LPDDR3 memory and 2 PCIe SSDs. The amount of connection ports won't disappoint you either. Choose Expertbook if you need versatility, but still require decent power when you work hard.
ZenBook
One of ASUS' most successful and exciting series, ZenBooks are combinations of best components and innovative ideas. They are presented with various sub-series, such as ZenBook Flip, ZenBook Pro, or ZenBook S. A typical ZenBook has a slim alloy body, top notch screen, fast CPU and RAM, Thunderbolt ports etc. etc. Choose ZenBook if you need quality, style, and reliability.
TUF Gaming
TUF is a gaming series of laptops first presented in 2018. The very first models were FX505 and FX705, with 15.6" and 17.3" screen sizes respectively and an IPS nano-edge panel. They came with 8th generation Intel Core i5-8300H, or 6 core 12 threads Intel Core i7-8750H, NVIDIA GeForce GTX 1050 or 1060, and up to 32 GB of DDR4 SODIMM RAM. Choose TUF if you need the maximum gaming power and care less about weight and portability.
ROG - Republic of Gamers
ROG is an ASUS sub-brand that covers a huge diversity of products for amateur and professional gamers. Just like TUF, ROG is also a series primarily meant for gaming. That doesn't mean you cannot use it for regular day-to-day activities though.
You probably heard about different model series, such as ROG Zephyrus, ROG Strix or ROG Flow. Multiple options are available, all include discrete graphic cards, which means you can use it not only for gaming, but also for intensive graphic design or 3D architecture tasks.
Like it? Share it!
Read More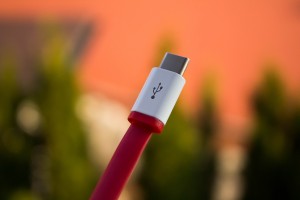 Universal Serial Bus (USB) is a well-known standard that sets the specifications for cables and connectors. It also defines protocols for connection, communication and power supply between computers and peripherals.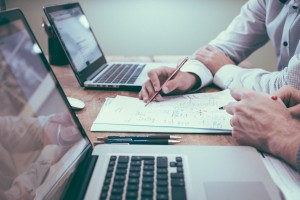 The existence of smartphones in this era is ubiquitous. But when it comes to demanding works such as altering photographs, maintaining records, or keeping in touch with associates and family members, Audio-video editing, and also the technical tasks in various industries including cinema and animation, laptops play a major role.